ENTERPRISE BUDGETING
Do you have difficulty preparing your budget workbooks for numerous business units?
Is it time consuming for you to distribute, track and collect workbooks?
Do you want to be able to incorporate data from Microsoft® Excel models into your budget?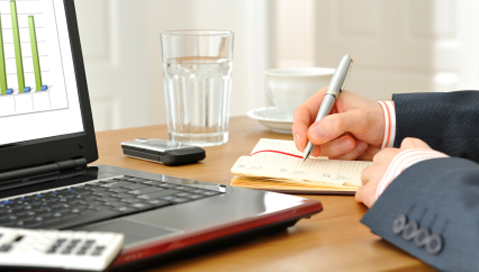 ENTERPRISE BUDGETING
Enterprise Budgeting can address your issues regarding budget preparation. Enterprise Budgeting allows your organization to streamline and control your budgeting process, ensuring timeliness, accuracy, and consistency of your budgets. Leveraging the popularity of the Microsoft® Excel spreadsheet as a budget building tool, Enterprise Budgeting requires less time accumulating your budget detail meaning more time for analysis and strategic planning.
Benefits of Enterprise Budgeting include:
Simplified budget setup and administration
Microsoft® Excel-based budget model
Centrally defined spread methods and budget rules
Individual role-based security
Intuitive distribution process
Workbook tracking
Defined budget submission policies
Simplified budget reporting in Excel
Compatible with Spreadsheet Server, Executive Dash and Spreadsheet Analyst
'Locks' workbook while still giving permission to budget functions
Enables permitted users write-back capabilities to the Budget database
Dynamic distribution of workbooks to each budget entity